How To Get Blue Line Filter On Instagram – Time Warp Filter Instagram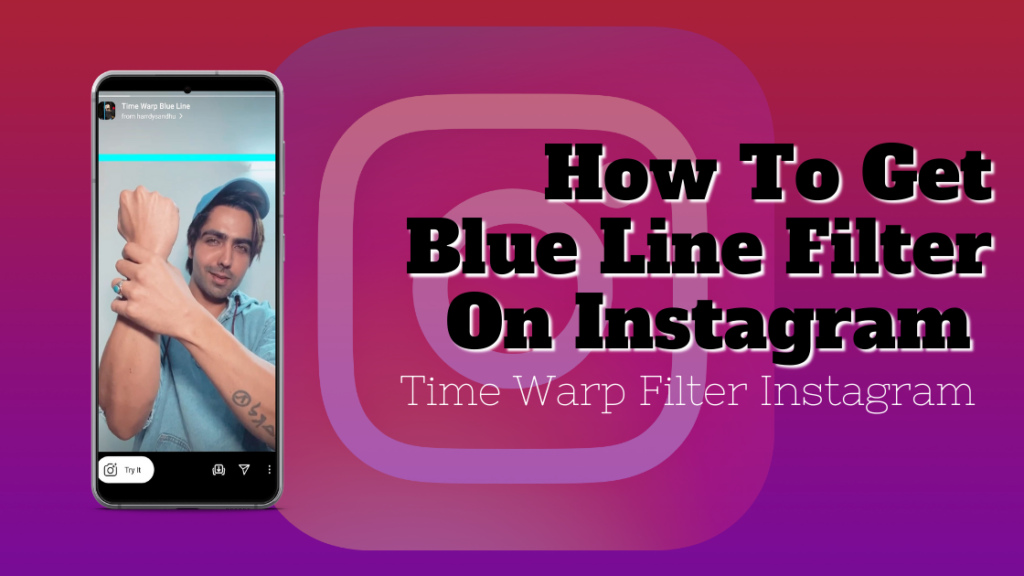 Filters are something everyone using social media on a regular basis is aware of. They're of great use and are quite fun to use as well. Filters were brought into trend by Snapchat a few years ago, and now almost every social media has them. However, Snapchat and Instagram are the only two social media platforms that stay on the top place when it comes to the number of people who use them. Both of them have countless filters and just scrolling through them is a great way to kill free time and entertain ourselves. 
In this article, we'll be talking about a certain filter available on Instagram that was brought into trend by Tiktok. You probably guessed it right, it is the Time Warp filter. This filter also goes by the name of Blue Line filter, Line scan filter and moving line filter. We'll be discussing how to get the Time Warp filter on Instagram, but let's learn what it is before proceeding further.
What is Blue Line Filter On Instagram – Time Warp Filter Instagram ?
Brought into trend by the worldwide popular platform Tiktok, this filter is spreading like wildfire across social media platforms. It basically freezes the face  of the person using the filter or any props being used at the exact time and position as when a blue line that is constantly moving downwards on the screen crosses them on the screen. In simpler terms, it distorts everything that the blue line crosses in a unique manner. People have been using this filter to make creative clips/images on Tiktok. Soon enough, the Tiktok blue line filter on Instagram started exploding. Countless people across the globe got caught up in this trend, and now there are many creative and fun clips of people enjoying themselves with the Time Warp blue line filter. 
Let's now learn how to get the Time Warp filter on Instagram
How to Get the Blue Line Filter On Instagram – Time Warp Filter Instagram ?
Here are the steps you need to follow to get the blue line scan filter on Instagram:




Here is the link to the blue line or line scan filter : Click Here 

Click on the filter link that we've provided you with in the previous section of this article.

A new page will open in your browser that will direct you to the website of Instagram. Note that you need to have the Instagram app installed on your phone to use this filter.

Click on 'Open in Instagram' on that page, and that should direct you to your Instagram and open the filter directly.

Add the filter to your favourites, or save it so you can use it and have fun with it later anytime.




Also Read : How To Get Perefect Couple Filter On Instagram
Also Read : How To Get GTA San Andreas Filter On Instagram
That's it. Pretty easy right? The Tiktok blue line filter on Instagram has many alternative names and can be hard to find. We hope this article helped you with it. Make sure to save the filter so you don't have to worry about looking for it later.
How To Get Time Warp Scan Filter On Instagram :