How To Get Donuts Filter On Instagram ?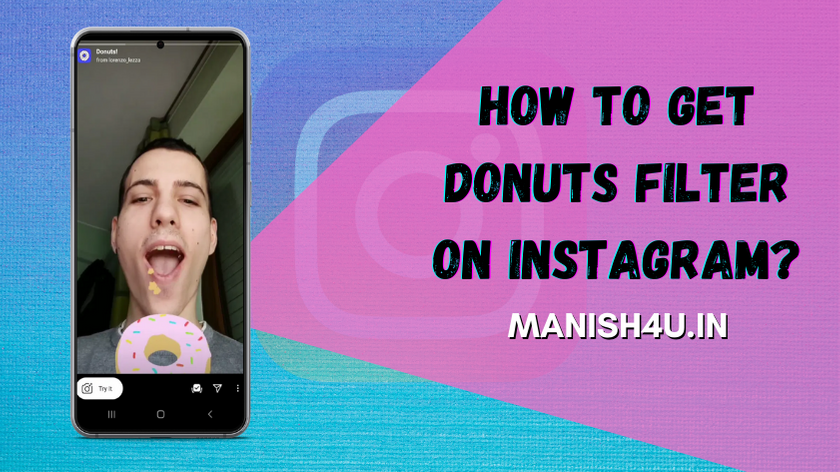 Instagram is one of the most popular social media sites in the world. People use Instagram not only for fun but also to spread awareness, campaigning, advertising, influencing, and whatnot. With social media the opportunities are countless. The main motive for which Instagram was made was fun, and for fun, there are quite a lot of features on Instagram. Instagram is now into short videos with its new integration called Instagram reels, it also has adapted the story feature which was first developed by Snapchat.
Another fun thing on Instagram is the AR filters. These Filters were first popularised by Snapchat and Instagram later adopted that. AR filters use graphics and animations to create a fun visual and audio effect destined for a certain activity. These filters are very different from traditional Filters which simply made some light adjustments to enhance a photograph.




In this article, we will tell you about how to get the Donuts filter on Instagram, the filter has been recently trending a lot on Instagram and we absolutely not want you to miss out on this, read this article till the end to get a better understanding on how to use the filter. Let us first know what is this Donut Fat filter.
What is Donut Fat Filter on Instagram?
The AR donut feeding filter on Instagram is a very popular filter that surfaced a few months ago, since then this filter has been used almost a million times and people are still loving this filter. The filter was developed by @ lorenzo_lezza who has developed various other popular filters on Instagram. This filter's fun part is that it starts puffing your mouth with the AR donuts effect and so it has got the name of 'Donut fat filter'. This filter can also be used to create reels and stories.
Let us now read about how to get Donuts filter on Instagram
How To Get Donuts Filter on Instagram?
To get the donuts filter on Instagram make sure you follow these steps:
Connect your phone to the Internet and make sure that you have the latest version of Instagram installed on your mobile. Your smartphone should be upgraded with newer versions of Android or IOS.
Follow this link to open the filter.

Click here

Once you click on the link, you will be taken to a webpage, make sure you have a browser installed on your device.
On the webpage, click on the Open in Instagram option, from where you will be taken to the Instagram app.

You can now use the filter. Add this filter to your favorites so that you can use this anytime.
Well, this was all for our article, we keep posting about the new and trending filter on Instagram and other popular apps that can help you upscale your social media game, make sure that you visit Manish4u.in once in a while. Hope you liked the article, please share this with everyone.